First let me say if any of my old acquaintances find this page, please drop me a note.
I'd love to hear from all those folks from Rutland or DWC that I haven't heard from in years!
I can be reached by clicking here.
---
I was born in Rutland, Vermont in 1970 and resided their until 1988 when I graduated from Rutland High School and left the area to go to college. I attended college at Daniel Webster College in Nashua, New Hampshire graduating in 1992 with a B.S. in Business Management and an A.S. in Aviation/Flight Operations. After graduation I settled in the Nashua area.
In late 1997 I accepted a temporary contracting job working at Fidelity Investments in Merrimack. Six months later this led me to a permanent position with one of Fidelity's major vendors Comverse Information Systems (since renamed Verint). Although I worked for Comverse, I was still predominantly based at Fidelity were I supported and maintained a computerized voice archival system.
In April of 2000 I resigned from my position as Field Engineer with Comverse and accepted a new position at Fidelity. I am currently employed by Fidelity Investments as a Principle Systems Engineer on one of Fidelity's intranet technology engineering teams. My position involves helping to design and implement improvements and additions to Fidelity's intranet (their internal internet). After over 8 years in my position with Fidelity Investments I am happy to report that the position continues to be challenging and rewarding.
In 2004 we bought a house in Greenfield, New Hampshire where I currently live with my wife Bridget.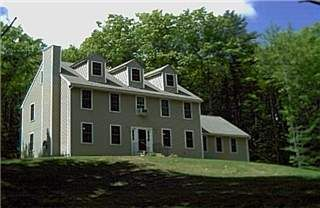 ---
My numerous interests include:
Beer - Production (all-grain 10gallon batches), consumption and judging.

Wine - Love red's and fortified's.

Outdoor Activities - Hiking, camping, fishing, ice-fishing, and hunting.

Computers - Building, repairing, and upgrading P.C.'s and web design.

Photography - Digital image editing and graphic creation.

Music - Everything from AC/DC to Etta James. I also dabble with my own acoustic guitar.

Concerts - To date: Def Leppard, AC/DC, James Taylor, Eric Clapton, Blues Traveler, Live, Counting Crows, Pink Floyd, Steely Dan, Great White, Aerosmith, Peter Gabriel, Roger Waters, Widespread Panic, Kenny Wayne Sheppard, Rush, Susan Tedeschi, B.B. King, Johny Lang, James Montgomery.

Sports - I love to watch NFL Football and NBA Basketball. I'm always willing to play virtually any sport although admittedly I'm not very good at any.